FTP Error: MGET Incorrect Remote Directory
Scenario:
We are trying to perform an FTP MGET via EBI FTP Adapter. We receive an error indicating Unable to Change Directory.
Issue:
The EXTOL MGET process errors after the connection to the FTP server is made. The directory specified in the FTP Adapter does not exist.
EXTOL error message: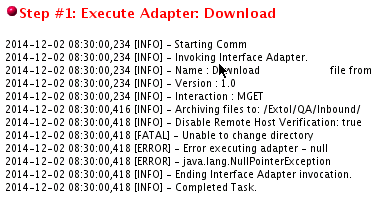 Resolution:
We need to udpate PATH in the FTP MGET Adapter to reflect the correct remote download directory.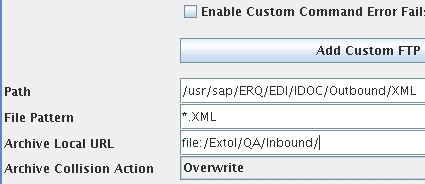 By: Sean Hoppe on