Error in Expression - Error in saving Database Binding with Newly Created Variable
Scenario:
in EXTOL Business Integrator 2.x we are able to set-up a variable in the Database Binding. The Name Argument Variable would be applied to the SQL Selection Criteria.
Issue:
When we apply the variable parameter and we CLICK 'Save', an error occurs; a dialog window appears.
EXTOL error message:
In the example below we are trying to perform Select on the F47046.EDOC field. We want to pass-in a specific EDOC that will be passed to us, from the Business Process Script.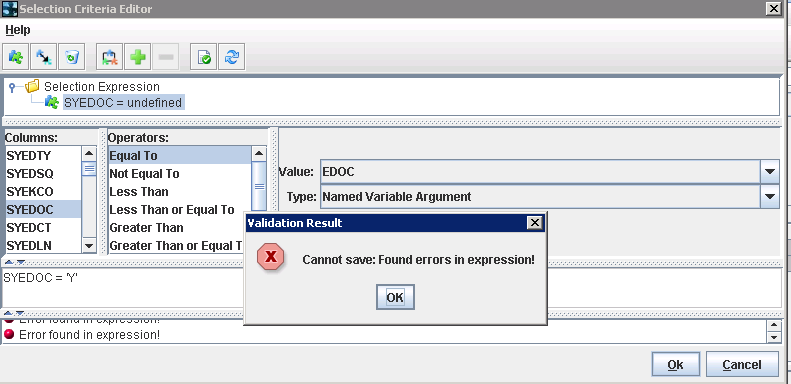 Resolution:
Due to how EBI 2.x is written, users need to click somewhere else in the window for the the variable set-up to occur. After clicking elsewhere, users will be able to save the set-up



By: Sean Hoppe on